About Meinecke-Richards Agency, Inc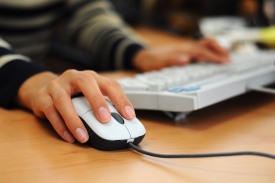 Meinecke-Richards Agency, Inc is an Independent Insurance Agency, which means we represent many different companies so we can find the one that is right for you. We can shop your insurance for you instead of you having to call around.
Started in 1979 as a property-casualty agency for a life insurance agency, the agency was purchased by Chris & Vicki Meinecke in 1985. Since then, the agency has grown substantially through new business writings and the acquisitions of the Stead Agency in 1992, the Gilmore-Deke Agency in 2003 and McAleer-Allen Insurance of DeWitt in 2009.
It helps to find an agency that you know and can trust. Our staff has the knowledge and experience of our insurance products to provide maximum benefit and protection to our clients. Let one of our licensed professional insurance agents help you with any of your personal or business insurance needs serving Maquoketa, Iowa and Wisconsin.